Sky paintings
My paintings combine elements that allude to inner and outer worlds, whether indoors and outdoors or the spiritual and physical realms. Curtains serve a veils which divide spaces and I combine natural elements with man made or fake versions as a means to explore how we relate to nature and to ourselves.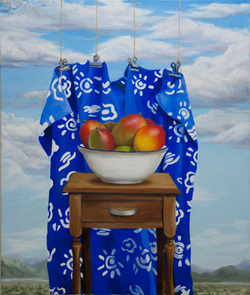 Mary and Joseph, oil on canvas, 36 x 30 in.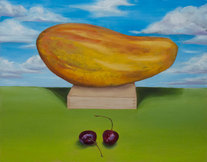 Papaya with two cherries, oil on panel, 11 x 14 in.
All site content (c) 2008-2013 Jean Reece Wilkey. All rights reserved.